MR Series Miniature Ball Bearing
Mr Series Miniature ball bearings are widely used in the applications such as fingertip gyroscope, anemometers, flow meters, miniature gearboxes, small motors, watches and remote controlled toy cars.
Miniature bearings are manufacturing with bore diameter 1mm to 9mm. Mingwei Bearing provide reliable design and production to meet your requirements.

Model
Seal Type
Bore Dia (d)
Outer Dia (D)
Width (B)
Dynamic Load
Rating
(Cr) (N)
Static Load
Rating
(Cor) (N)
MAX SPEED
(GREASE)
(X1000 RPM)
MAX SPEED
(OIL)
(X1000 RPM)
MR52
Open
2mm
5mm
2mm
169
50
85
100
MR52zz
Shielded
2mm
5mm
2.5mm
169
50
85
100
MR52 2rs
Sealed
2mm
5mm
2.5mm
169
50
85
100
MR62
Open
2mm
6mm
2.5mm
330
98
75
90
MR62zz
Shielded
2mm
6mm
2.5mm
330
98
75
90
MR62 2rs
Sealed
2mm
6mm
2.5mm
330
98
75
90
MR72
Open
2mm
7mm
2.5mm
385
127
63
75
MR72zz
Shielded
2mm
7mm
3mm
385
127
63
75
MR72 2rs
Sealed
2mm
7mm
3mm
385
127
63
75
MR82x
Open
2.5mm
8mm
2.5mm
560
179
60
67
MR82xzz
Shielded
2.5mm
8mm
3mm
560
179
60
67
MR82x 2rs
Sealed
2.5mm
8mm
3mm
560
179
60
67
MR63
Open
3mm
6mm
2mm
208
74
71
80
MR63zz
Shielded
3mm
6mm
2.5mm
208
74
71
80
MR63 2rs
Sealed
3mm
6mm
2.5mm
208
74
71
80
MR83
Open
3mm
8mm
2.5mm
560
179
60
67
MR83zz
Shielded
3mm
8mm
3mm
560
179
60
67
MR83 2rs
Sealed
3mm
8mm
3mm
560
179
60
67
MR93
Open
3mm
9mm
2.5mm
570
187
56
67
MR93zz
Shielded
3mm
9mm
4mm
570
187
56
67
MR93 2rs
Sealed
3mm
9mm
4mm
570
187
56
67
MR74
Open
4mm
7mm
2mm
310
115
60
67
MR74zz
Shielded
4mm
7mm
2.5mm
310
115
60
67
MR74 2rs
Sealed
4mm
7mm
2.5mm
310
115
60
67
MR84
Open
4mm
8mm
2mm
395
139
56
67
MR84zz
Shielded
4mm
8mm
3mm
395
139
56
67
MR84 2rs
Sealed
4mm
8mm
3mm
395
139
56
67
MR104
Open
4mm
10mm
3mm
585
204
48
56
MR104zz
Shielded
4mm
10mm
4mm
585
204
48
56
MR104 2rs
Sealed
4mm
10mm
4mm
585
204
48
56
MR85
Open
5mm
8mm
2mm
310
120
56
63
MR85zz
Shielded
5mm
8mm
2.5mm
310
120
56
63
MR85 2rs
Sealed
5mm
8mm
2.5mm
310
120
56
63
MR95
Open
5mm
9mm
2.5mm
430
168
50
60
MR95zz
Shielded
5mm
9mm
3mm
430
168
50
60
MR95 2rs
Sealed
5mm
9mm
3mm
430
168
50
60
MR105
Open
5mm
10mm
3mm
430
168
50
60
MR105zz
Shielded
5mm
10mm
4mm
430
168
50
60
MR105 2rs
Sealed
5mm
10mm
4mm
430
168
50
60
MR115
Open
5mm
11mm
4mm
716
282
45
53
MR115zz
Shielded
5mm
11mm
4mm
716
282
45
53
MR115 2rs
Sealed
5mm
11mm
4mm
716
282
45
53
MR106
Open
6mm
10mm
2.5mm
495
218
45
53
MR106zz
Shielded
6mm
10mm
3mm
495
218
45
53
MR106 2rs
Sealed
6mm
10mm
3mm
495
218
45
53
MR126
Open
6mm
12mm
3mm
715
292
43
50
MR126zz
Shielded
6mm
12mm
4mm
715
292
43
50
MR126 2rs
Sealed
6mm
12mm
4mm
715
292
43
50
MR117
Open
7mm
11mm
2.5mm
455
201
43
50
MR117zz
Shielded
7mm
11mm
3mm
455
201
43
50
MR117 2rs
Sealed
7mm
11mm
3mm
455
201
43
50
MR137
Open
7mm
13mm
3mm
540
276
40
48
MR137zz
Shielded
7mm
13mm
4mm
540
276
40
48
MR137 2rs
Sealed
7mm
13mm
4mm
540
276
40
48
MR128
Open
8mm
12mm
2.5mm
545
275
40
48
MR128zz
Shielded
8mm
12mm
3.5mm
545
275
40
48
MR128 2rs
Sealed
8mm
12mm
3.5mm
545
275
40
48
MR148
Open
8mm
14mm
3.5mm
820
385
38
45
MR148zz
Shielded
8mm
14mm
4mm
820
385
38
45
MR148 2rs
Sealed
8mm
14mm
4mm
820
385
38
45
Contact Us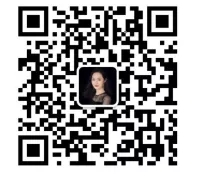 Scan And Chat
Copyright ©2019 Ningbo Zhenhai Mingwei Bearing Co.,Ltd
Please leave a message to us
Please leave a message to us